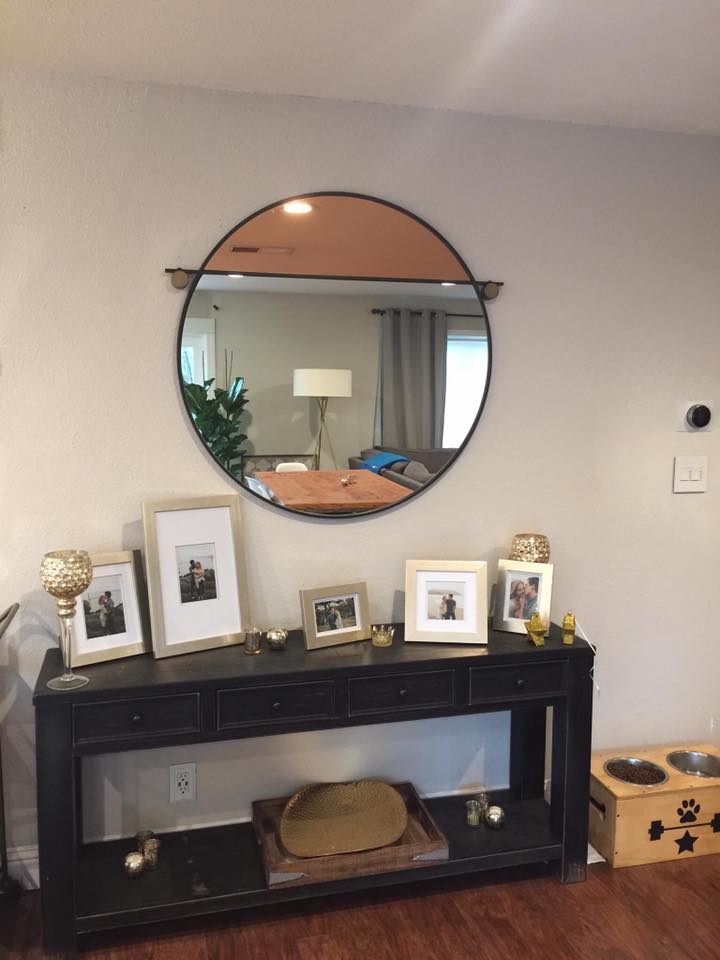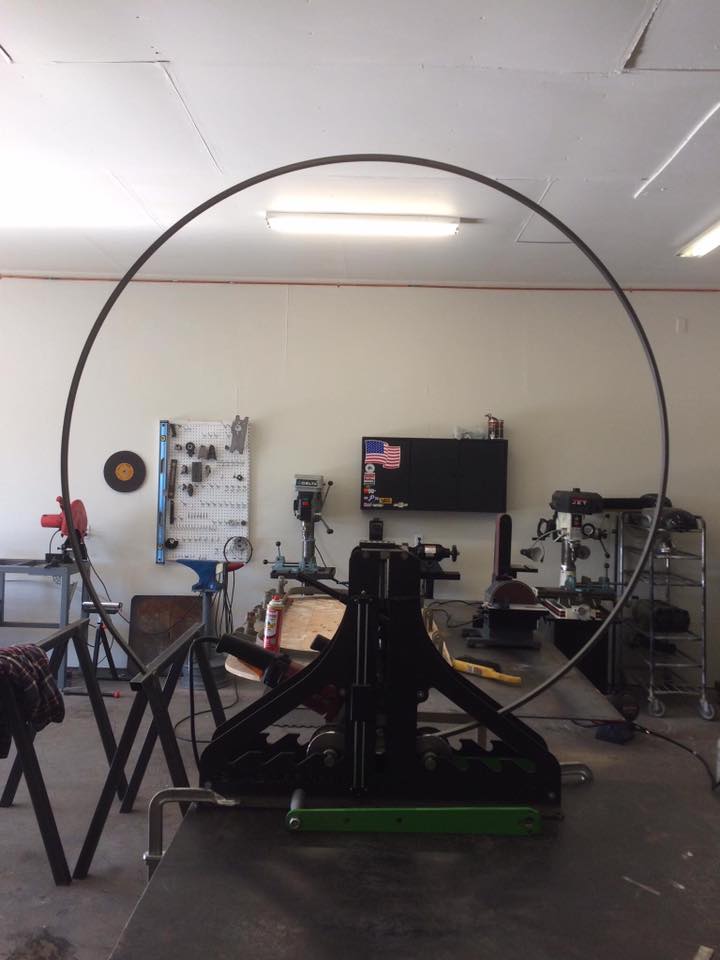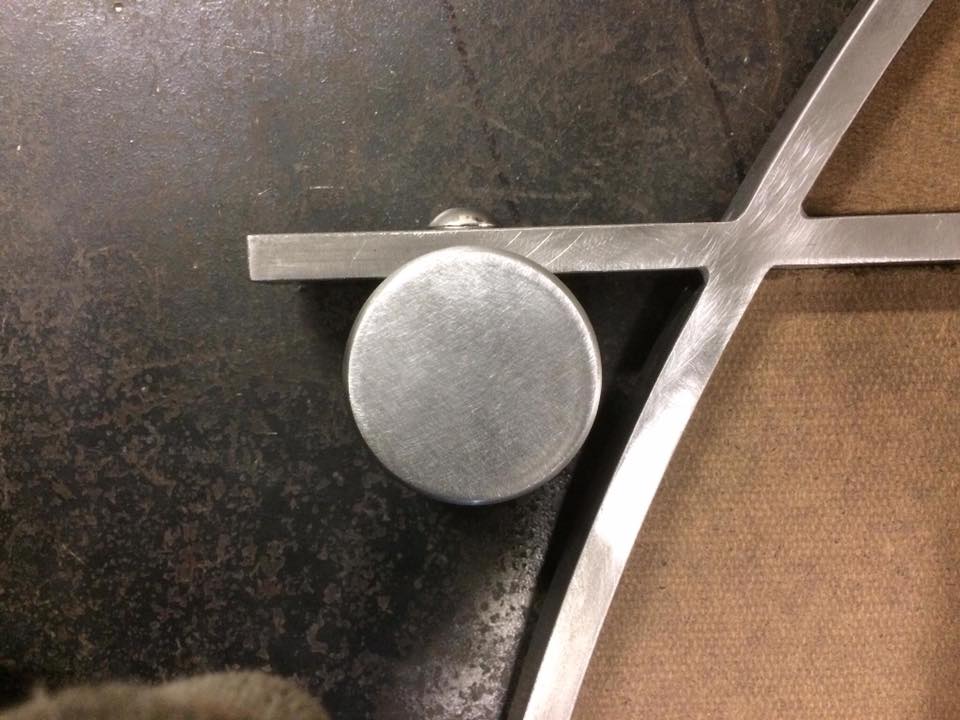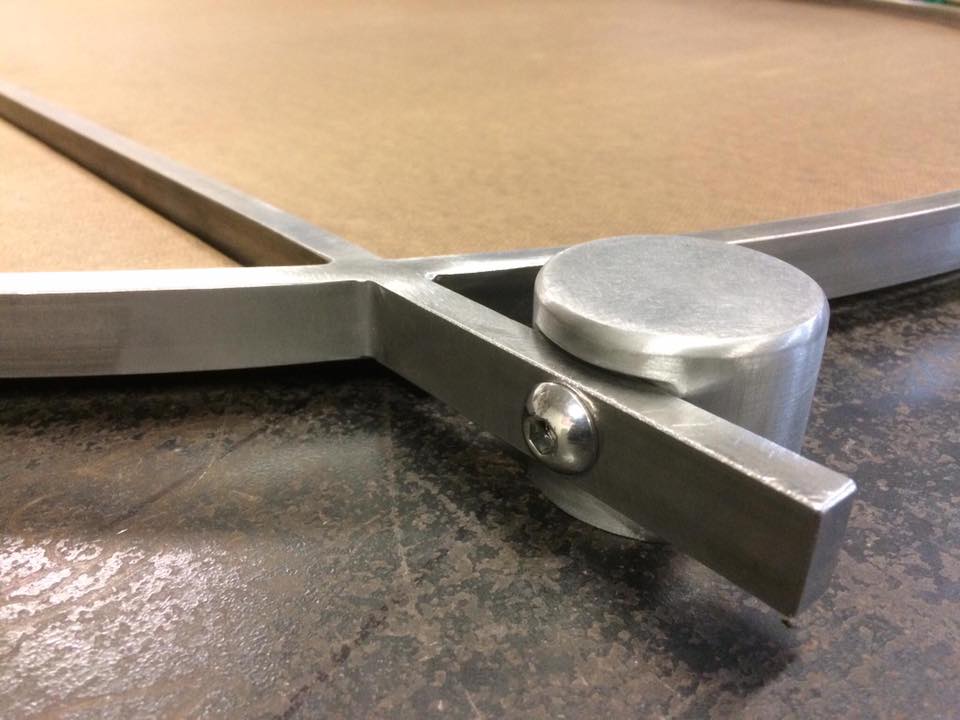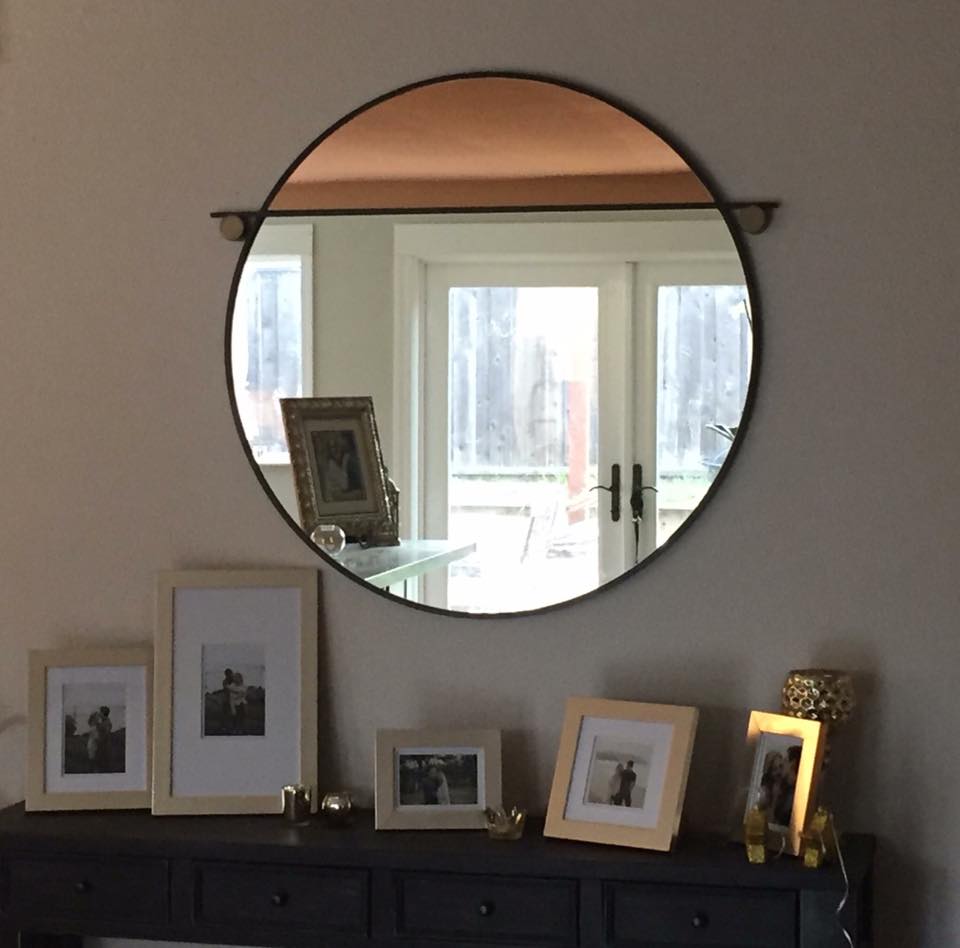 Custom Metal Fabrication
40" Two-Tone Wall Mirror
One of our customers saw something similar to this in an art gallery in New York City and asked Adam to create a custom one for his household. Adam rolled 3/4" mild steel flat bar into a circle, hand fabricated the mounts, welded all parts together, and installed the hardware. This still makes such a statement in the customer's house that it's the first thing friends comment on. Thank you Derek for letting us create this beautiful piece for you!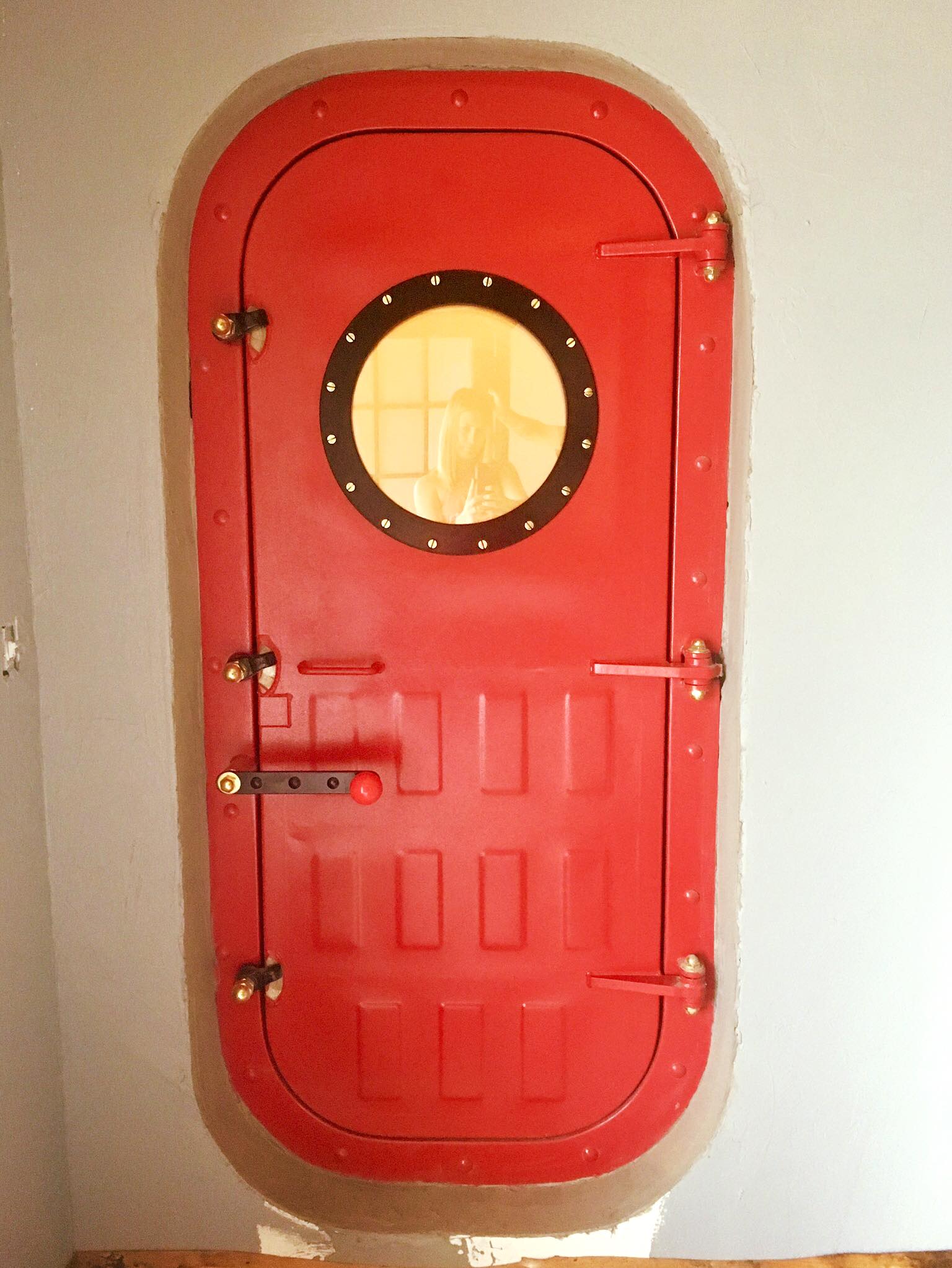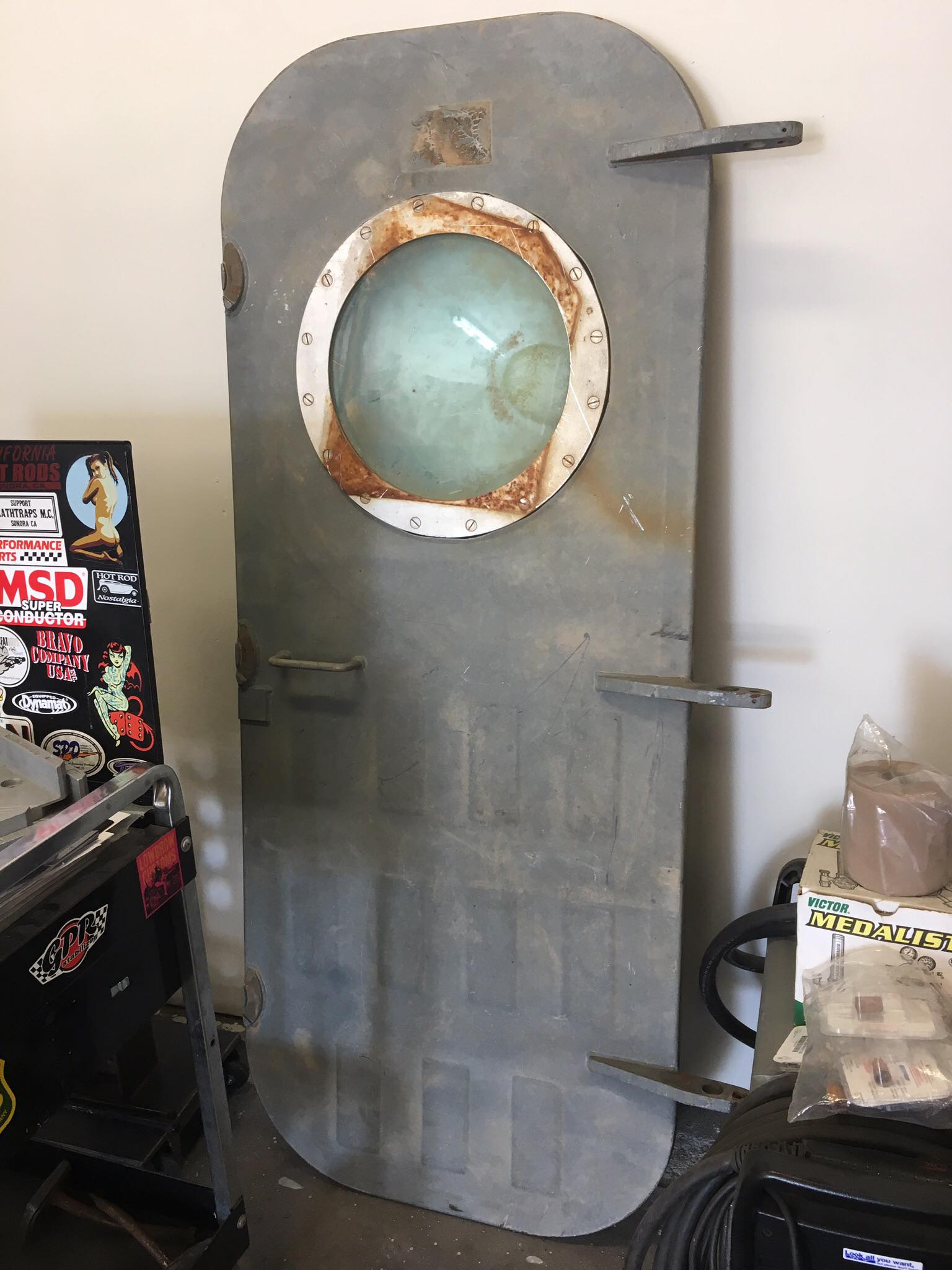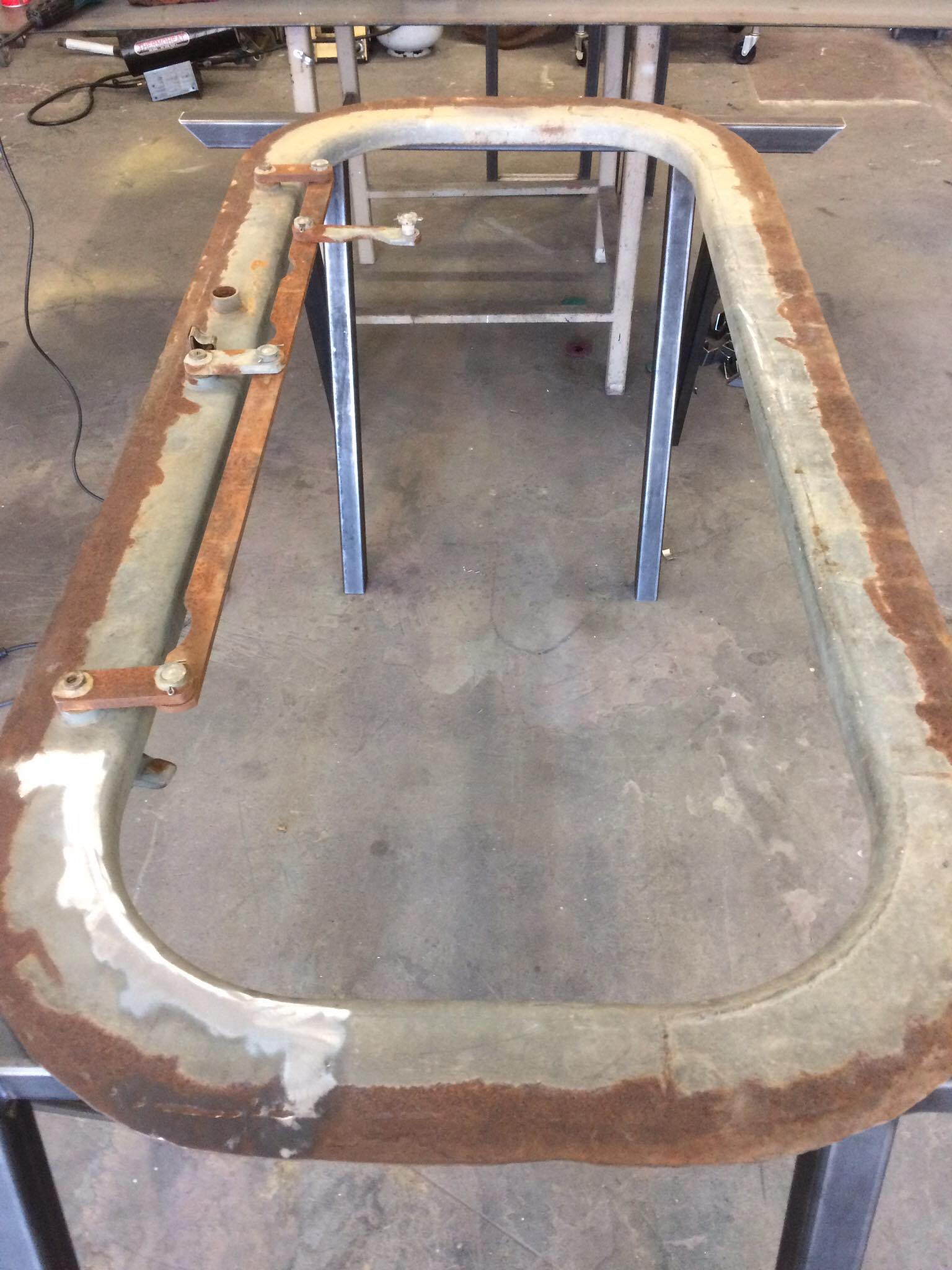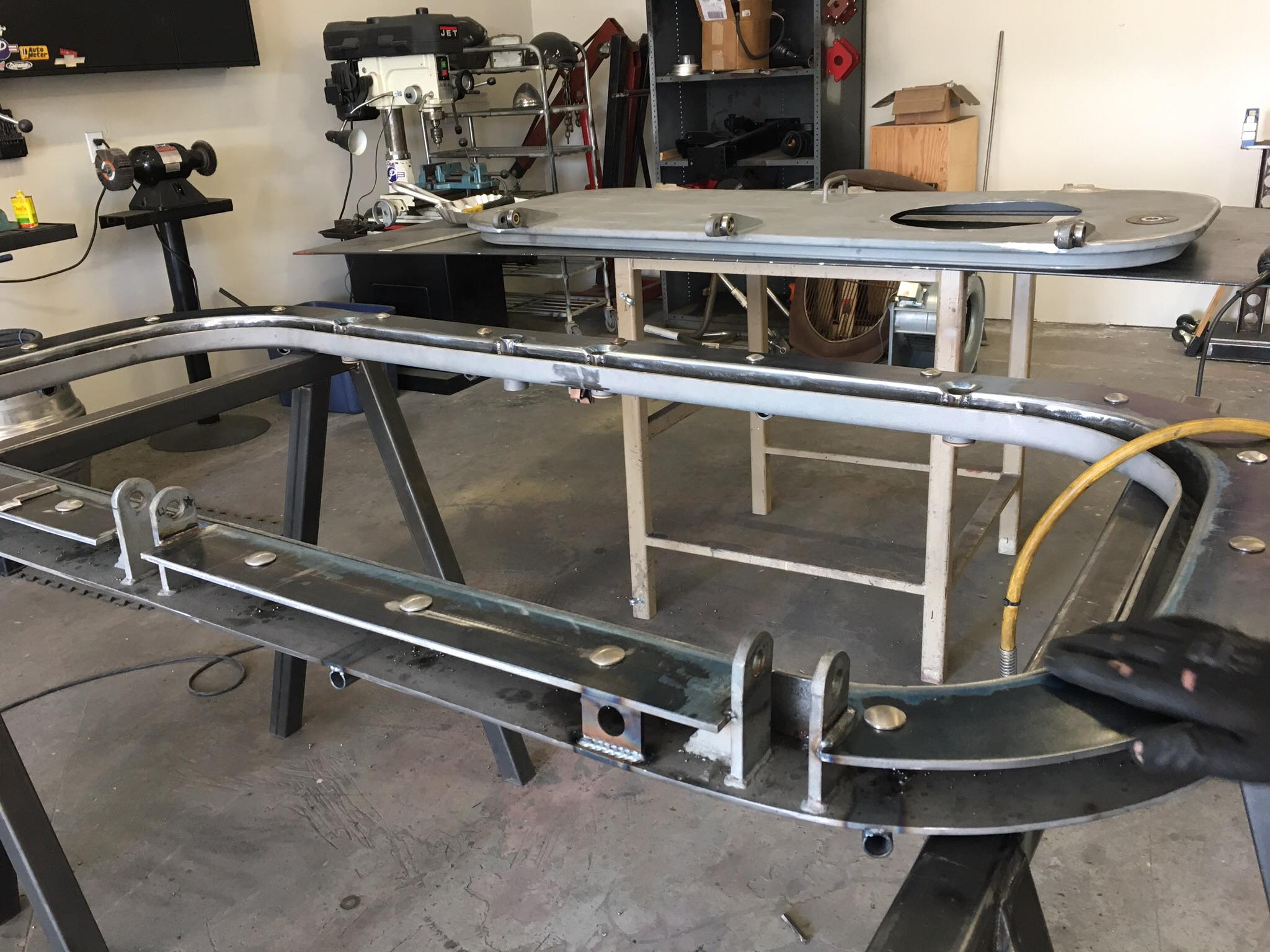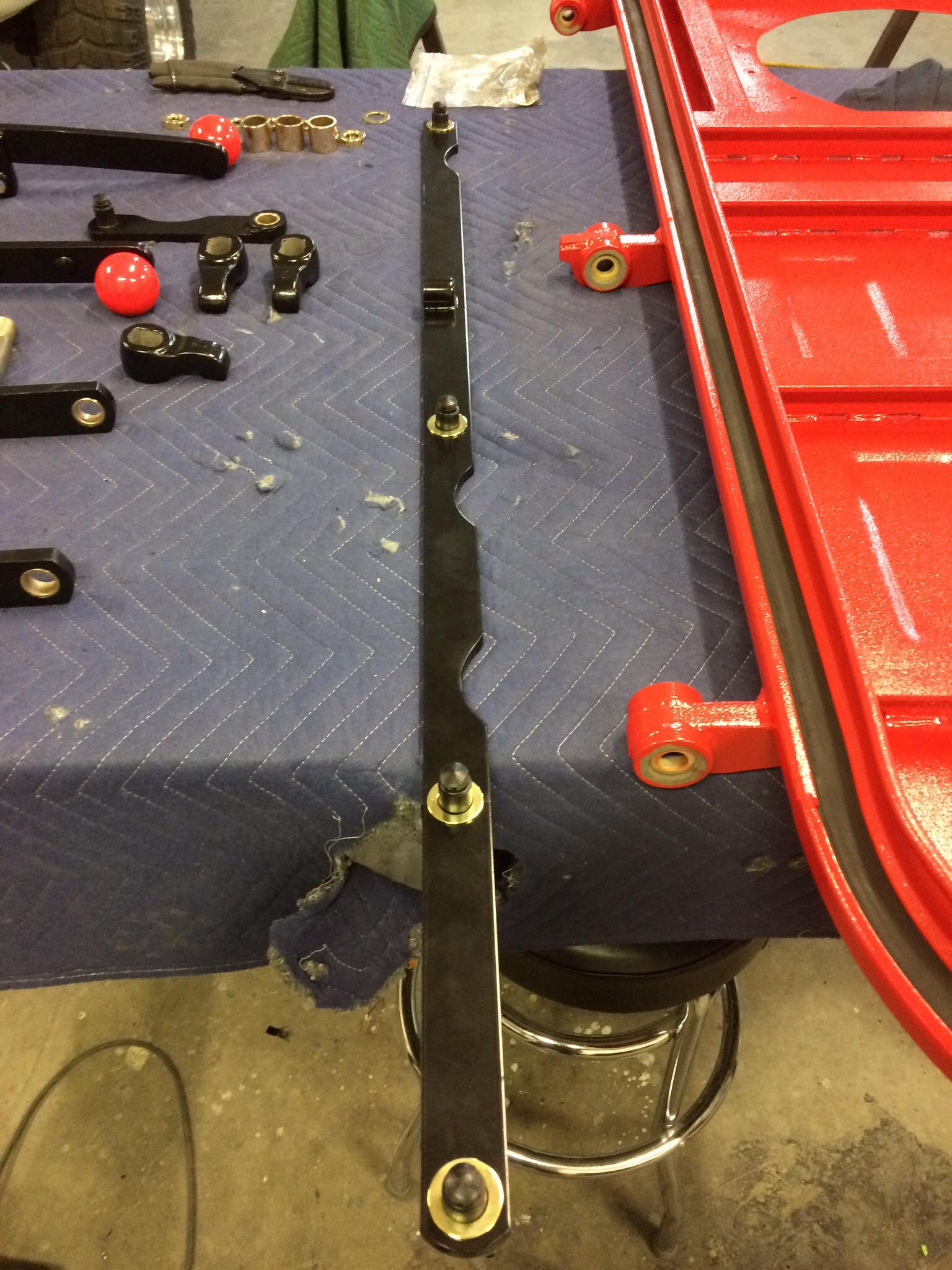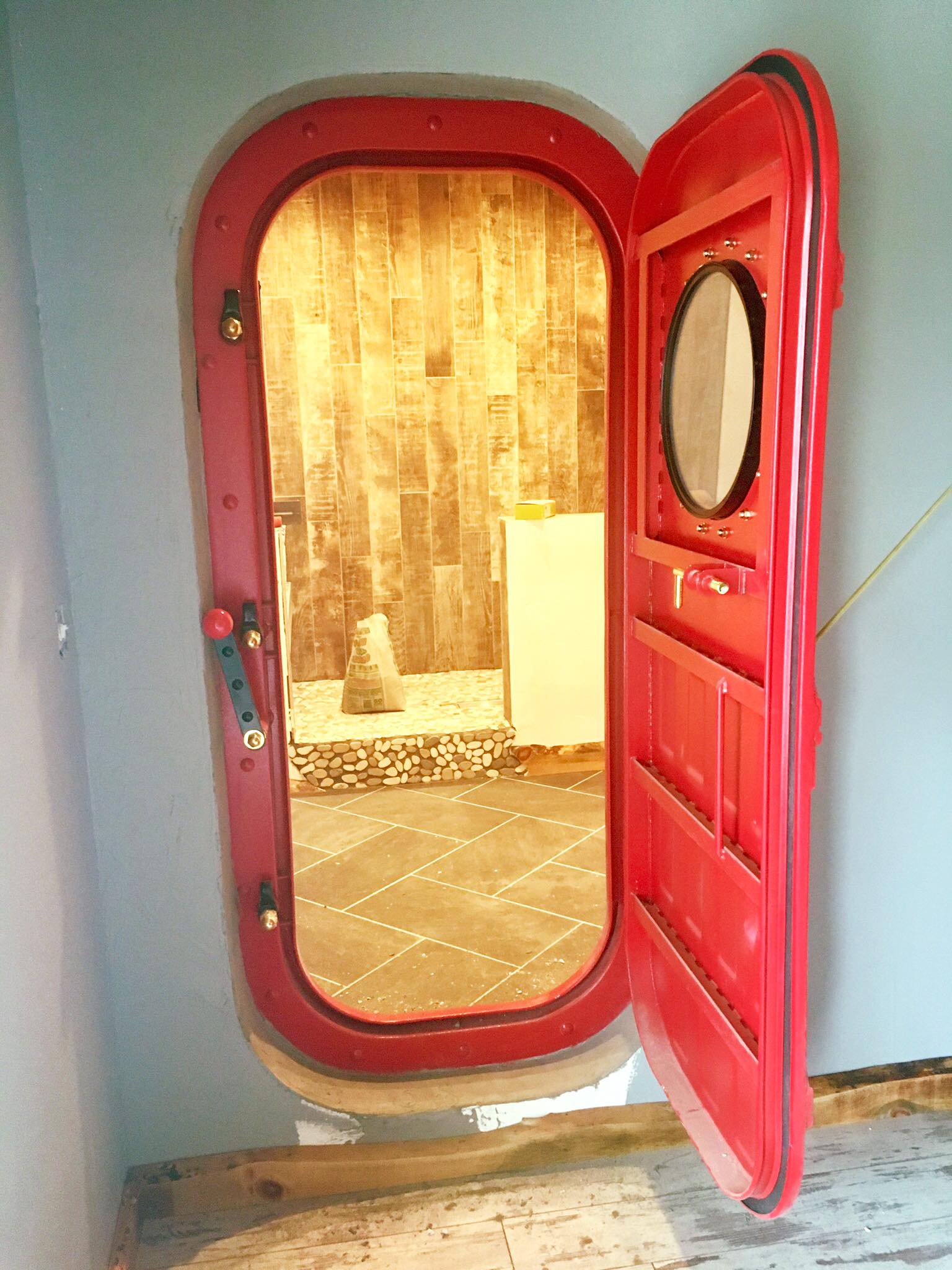 Metal Fabrication/Modification
Submarine Door
This door came from the original biosphere in Arizona, and the customer wanted to use it as a door in their residence as a bathroom door. Adam restored the original frame, built the opposing side of the frame, built the custom hinges with thrust bearings, the handles, locking mechanisms, and added quite a bit of character to it by adding rivets and polished brass hardware. The new glass consisted of three layers to achieve the smoked bronze frosted look. The bright red hammer finish powdercoating gave it a brand new look. We can guarantee there is nothing else like it!